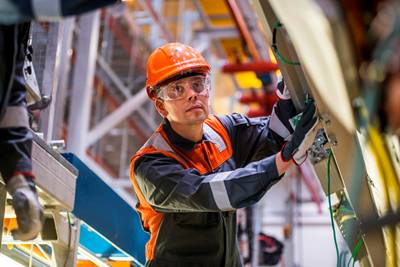 Wärtsilä Inks Distributor Deal with Heinzman
---
Wärtsilä Canada Inc. has signed an agreement with Heinzmann GmbH & Co. KG to become Heinzmann's Authorized Central Distributor in Canada.

Aligned with Wärtsilä's QuantiServ business, the agreement provides Heinzmann's Canadian customers in the marine and energy industry an opportunity to repair, replace and upgrade their existing control and monitoring systems through Wärtsilä Canada. This is supported by the factory-qualified engineering, field service and workshop staff of Wärtsilä Canada.

Heinzmann, a German company specializing in engine and turbine management, has an excellent reputation with its brand-labelled products. More than sixty major industrial engine manufacturers have chosen to equip their engines with Heinzmann products. The Heinzmann product portfolio is very broad, including state-of-the-art 'Heinzmann' and 'Regulateurs Europa' governors, actuators and controls, engine power management systems and efficiency upgrades.

Wärtsilä Canada is capable of handling all Wärtsilä OEM engine workshop services as well as engine repairs and overhaul services for multiple other industrial engine brands through its QuantiServ business. This agreement enables Wärtsilä Canada to provide comprehensive support to Canadian maritime customers through Wärtsilä Canada's sales, certified workshop, field service and technical support teams located in Victoria, Vancouver, Montreal, Halifax and St. Johns as well as by the Great Lakes (including the US Great Lakes). Wärtsilä Canada is also a pre-qualified supplier to the Canadian Crown.