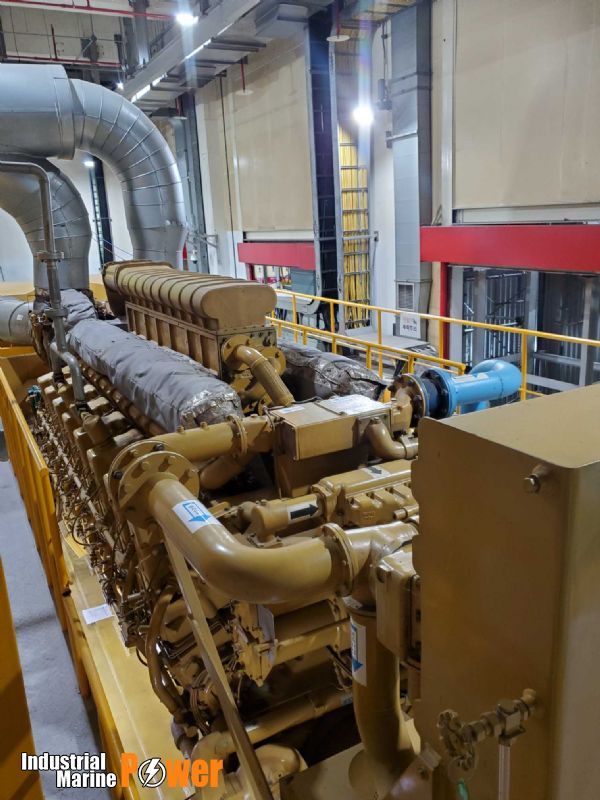 Date: 3/24/2022 4:35:45 AM
Details:
Reviews 0
3050KW Gas-engine generator CATAPILLAR G3616 60HZ 900RPM 1996 for the sale
Specification
Item: Gas-engine generator
Engine
Maker: CAT
Model: G3616
Serial No.: 4CG00056
Year: 1996
Output: 4239HP/3161kw
Speed: 900rpm
Generator
Maker: KATO Engineering in U.S.A
Model: A264250000
Year: 1996
Output: 3050kw
PH: 3
Wire: 6
Speed: 900rpm
Frequency: 60hz
Voltage: 3300V
Electric panel: 1 sets
Silence: 1 set
Starting air system: 1 set
Total used hours: 2191 hrs.
Last overhaul: Jun 20th, 2017 Used hours-2,184hrs
After overhaul used hours: 7 hrs.
Maintain the quality: 1 month 2 times operating till Nov, 2021
For video: will operating on Dec, 14th, 2021
Daily operation records-Fuel consumption 20N? for 10 minutes.
Tool, spare part: Nothing.
Delivery schedule: Feb~Mar, 2022
Condition: Normal operation condition and will take the trial test on Dec, 14, 2021
for the sale
The entire documents are English version.
Other details are subject to the customer's request.