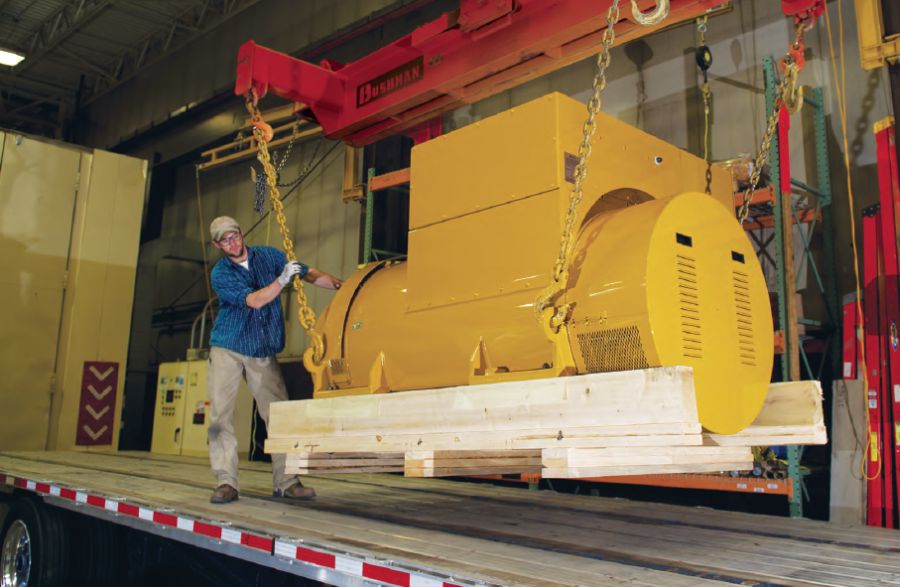 An Acquisition With A Familiar Look
---
Sometimes, when you're shopping, it pays to go back to where you've found good deals in the past.
So when Nidec Corp. of Japan went looking for a way to broaden its product line in both generators and electric motors and expand its global footprint, particularly in Asia and Europe, it ended up going back to where it found value previously – Emerson Electric Co.
Nidec's recently announced $1.2 billion purchase of Emerson's Motors & Drives and Electric Power Generation businesses, slated to close by the end of the year, is the largest in Nidec's history and it echoed its acquisition of Emerson's commercial/industrial motors and appliance motors and control business in 2010.
The earlier deal excluded Emerson's Leroy-Somer operations, which are a key part of the new acquisition, as well as Control Techniques, a U.K.-based supplier of electric drives and servomotors.
"The Leroy-Somer and Control Techniques management teams and product leadership positions will provide a strong foundation for continued success under Nidec's ownership," said Emerson Chairman and Chief Executive Officer David N. Farr. "This announcement represents another step in our strategic repositioning to restructure and align our business amidst a challenging global macroeconomic environment.
"Upon completing the transaction, Emerson will be better positioned to accelerate growth and value creation over time, while Nidec will have a unique opportunity to strengthen its global motor presence and expand into drives and power generation."
Headquartered in France and with manufacturing operations in Europe, China, India, Mexico and Minnesota and Kentucky in the U.S.A., Leroy-Somer was acquired by Emerson in 1990. It supplied low- and medium-voltage alternators from 5 kW to 25 MW sold under the Leroy-Somer and Kato brands. Sales for that segment were US$780 million in 2015, with more than 70% of its products used in standby or remote prime power generation applications.
The geographic mix of that business was attractive to Nidec, as 42% of its business is in the Americas, 38% in Europe, Africa and the Middle East and 20% in Asia.
Since 2000, Nidec has been extremely active on the M&A front, spending nearly US$3 billion to buy more than three dozen companies. The addition of the new Emerson business is part of Nidec's Vision 2020 effort which targets US$20 billion in sales by the end of the decade.