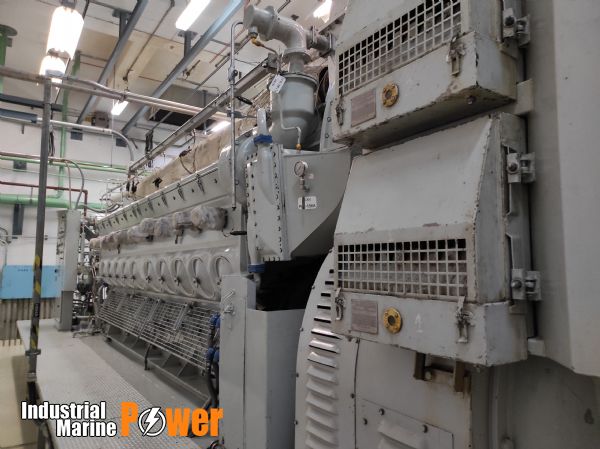 Date: 12/9/2021 2:03:14 PM
Details:
Reviews 0
1 EMD engine generator
Model: A-20-C2
Serial Number: 68-K1-1004
2625 KVA cos fi: 0.8.
Speed: 750 rpm.
20 cylinders, 50 cycles.
Basic Charge: 2100 KW.
Top Charge: 2300 KW.
Voltage: 2400/4160 Vca
Excitation: static 125 Vcc
Engine hours: 1.400 h
Last maintenance: November 2020
Engine Weight: 19.545 kg.
Generator Weight: 8.210 kg.
Total Weight: 68 tn
Approximate Total Size: 10m long 2m wide 3m high
Motor-generator consisting of a 20-cylinder diesel engine (including fuel supply, lubrication, cooling, air intake, exhaust and starting systems, a heater and local instrument and control panel). A 4160V generator. The engine and generator are mounted on a common bedplate.
This is emergency equipment, therefore it has very few hours of use. It has been properly maintained until 2020.
Throughout its life, it has undergone some important modifications: replacement of power units, starter motors, replacement of heat exchangers, installation of exhaust thermocouples for each cylinder, etc.

Two units available