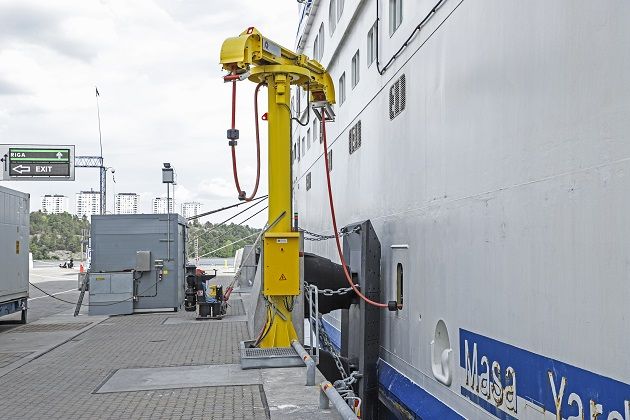 Port of Tallinn to use only locally produced green electricity
---
The Port of Tallinn has entered into a renewable energy purchase agreement with local energy group Eesti Energia and now consumes only green electricity produced in Estonia.
Under the deal, Eesti Energia will supply Port of Tallinn with 10 GWh of renewable electricity during 2021 for the port's own use.
This leaves a total of almost 7,000 tons of CO2 unreleased in the air per year.
According to Ellen Kaasik, Head of the Quality and Environmental Management Department at Port of Tallinn, the port has consistently contributed to its business and development in order to reduce the negative impact of its activities on the environment.
"Energy efficiency and greater use of renewable energy sources are an important step in reducing the port's ecological footprint and achieving climate neutrality," Kaasik noted.
"Port of Tallinn is a progressive and responsible company, which is an example for many major companies with its consistent activities. We are pleased to see that they have taken the next step towards a cleaner future," Dajana Tiitsaar, Estonian Market Manager at Eesti Energia,
Port of Tallinn has taken ambitious steps in recent years to move towards a more sustainable living environment.
Last year, the first Estonian ABB shore power equipment was installed on the Old City Harbour quay as part of an important project, the introduction of which brought cleaner air and less noise to the Old City Harbour and City of Tallinn, thus reducing CO2 emissions per passenger ship by 100 tons in a month.