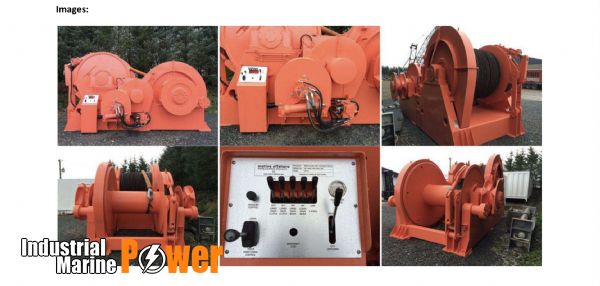 Date: 7/13/2023 4:52:02 PM
Details:
Reviews 0
Rolls Royce Brattvaag SL200WX-B2T Towing Winch
Description
Rolls Royce Brattvaag Double Drum Towing Winch. Drum capacity 1400m of 58mm Wire with Drum Brakes and Clutches. 250 tonne Brake Hold, Secondary Brakes on a 16HR Hagglunds Motor. New HP Hydraulic System with Hydranor valve, Detachable Control Console and Passive Heave Compensation System. Hydraulic Level Wind. ABS Certification. Almost unused, built in 2003. New Line Pull and Brake Test, Certificate can be provided.