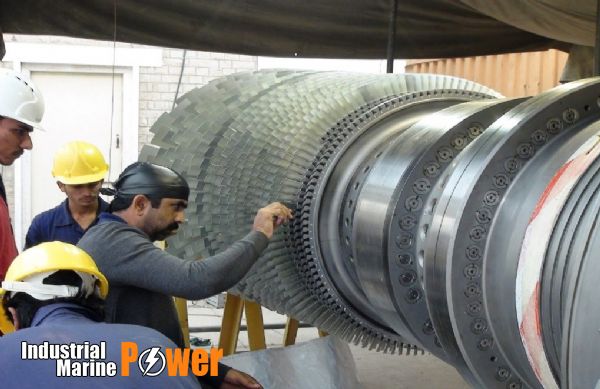 Date: 11/16/2023 3:58:52 PM
Details:
Reviews 0
This product includes a 1x used Siemens Westinghouse W251B11A Gas Turbine rotor enclosed in a nitrogen-filled container. Package specifications are listed below:
Weight of Rotor 30500 lbs.
Weight of Complete shipment (with container) 44500 lbs.
Manufacturer: Siemens Westinghouse.
Model: W251B11A.
Capacity: 48 MW.
Total Running Hours: 144,000 hrs.
LTE (Life Time Extension) of the rotor was performed by Siemens after 96,000 operating hours.
LTE Rotor along with Compressor Blades was removed after 48,000 operating hours and has half operating life (48,000 hours)
The rotor is under preservation in Siemens specially manufactured nitrogen-purged container.
Turbine Speed: 5418 RPM
Origin: Punjab, Pakistan
Price: 1.2 million USD (ex-works)
Product Category: Gas Turbine
Year since preserved: 2018
Turbine Blades are not available.
For further queries please contact at:
Regards
Inam Anwar
Electrical Engineer
Fauji Kabirwala Power Company Limited
Choperhatta, Tehsil Kabirwala, Pakistan