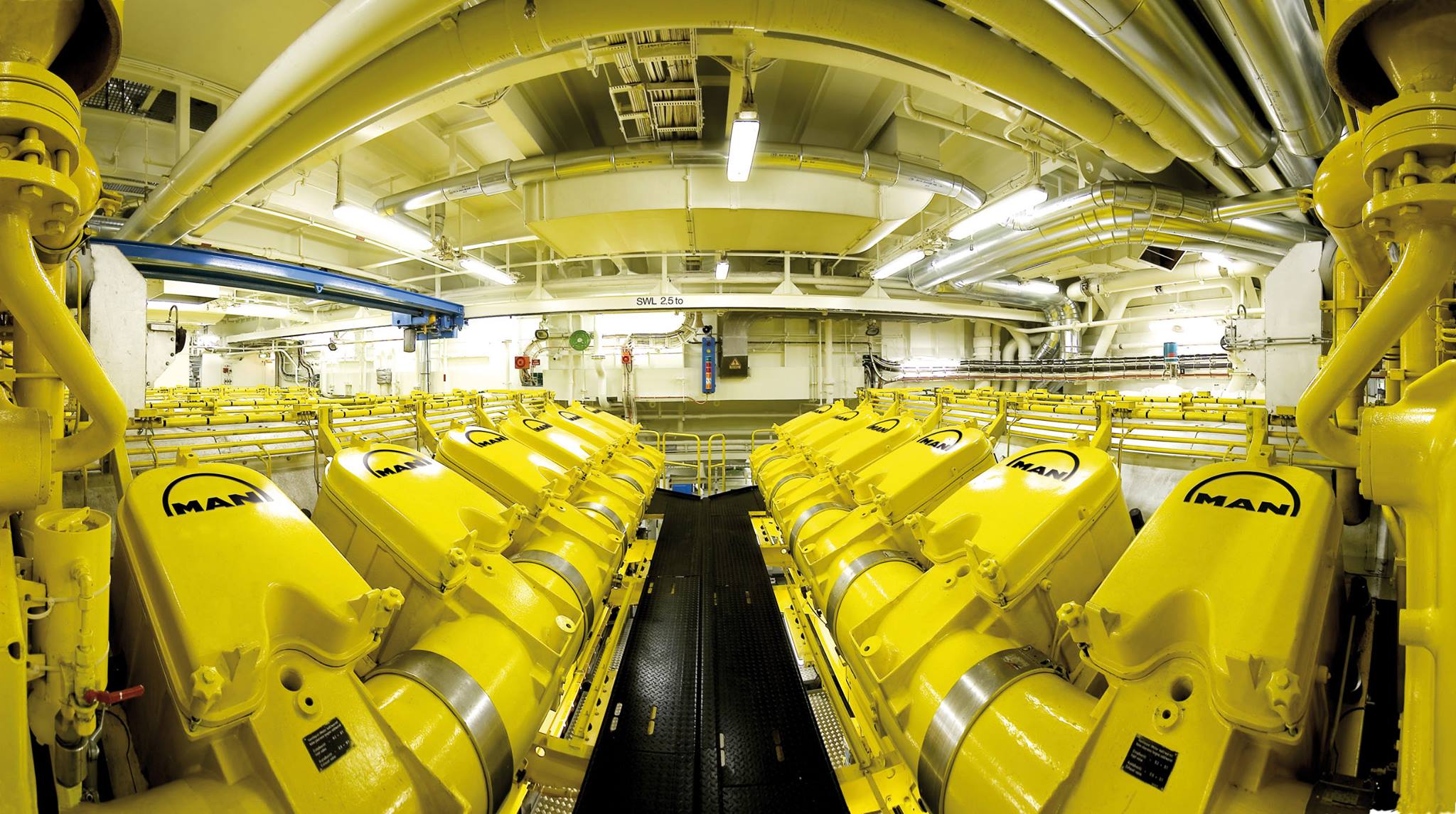 World's Largest Cruise Line Continues Growth with MAN Engines
---
World's Largest Cruise Line Continues Growth with MAN Engines
MAN Diesel & Turbo signs deal for three new cruise vessels with Fincantieri shipyard
MAN Diesel & Turbo has won the engine-supply contract from Fincantieri for newbuildings ordered by Costa Asia and P&O Cruises, Australia. The two companies are members of Carnival Corporation & plc, the world's largest leisure travel company with a combined fleet of over 100 ships across 10 cruise-line brands.
Each vessel will feature 2 × 14V48/60CR + 3 × 8L48/60CR medium-speed MAN engines, providing 62,400 kW installed power. The engines will be delivered to Fincantieri's shipyards in Monfalcone (Trieste) and Marghera (Venice) between August 2017 and September 2019.
Each newbuilding will weigh 133,500 gross tonnes, have a length of 323 m, a passenger capacity of 4,000, and carry a crew of 1,450 personnel. Lex Nijsen – Head of Four-Stroke Marine – MAN Diesel & Turbo, said: "We are extremely pleased with the continuation of what has been a very positive development for us within the cruise segment since our first breakthrough at Fincantieri and Carnival. Our company's firm approach of the risk-controlled introduction of new technologies to the market over many years is bearing fruit and fully in line with the very high safety, reliability and environmental standards demanded by the cruise business."
Sokrates Tolgos – Head of Sales, Cruise & Ferry – MAN Diesel & Turbo, added: "The recently increased number of new cruise customers opting for MAN engines encourages us to maintain our focus on continuous innovation without compromising quality or reliability. This new order is an exceedingly positive milestone and bodes well for our future growth in this market, which has always been a frontrunner for developing sensitivity for the environment, emission reduction, and state-of-the-art technology."
During the evaluation period for selecting the most suitable engine configuration, the cruise line owners and Fincantieri paid special attention to the highest possible degree of redundancy, safety, power flexibility and reliability. The MAN 48/60CR engines will operate in conjunction with MAN Diesel & Turbo's well-proven, state-of-the-art, common-rail injection system that accommodates running on both heavy fuel oil and distillate fuels. This technology, developed in-house by MAN Diesel & Turbo and fully optimised for its engines, provides superior performance in terms of fuel consumption and smoke emissions, especially at part load compared to its IMO Tier II engine version with conventional injection system.