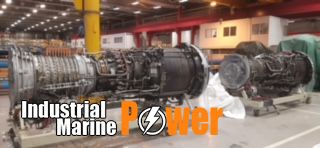 Date: 7/2/2023 5:28:49 PM
Details:
Reviews 6
We have two LM2500 PE SAC, 22.5 MW with GE six stage PT in excellent condition.

• The engines have been overhauled by GE Rheden and GE Italy and run for a few hours on gas fuel only as standby units.

• Preserved and maintained on a regular basis after decommissioning.

• Documentation available.

• LM2500 PE SAC with 6 stage PT: Rated power 24 MW.

• Engines was used for "on demand" offshore gas compressor drives with reduced load 12-15 mw. (each engine are currently equipped with gas fuel nozzles).

• Engines decommissioned on 2019 due to closing of operation and have been preserved and maintained periodically since.
Hours since last OH: 2320

Hours since last OH: 649

For more details and price contact me by email