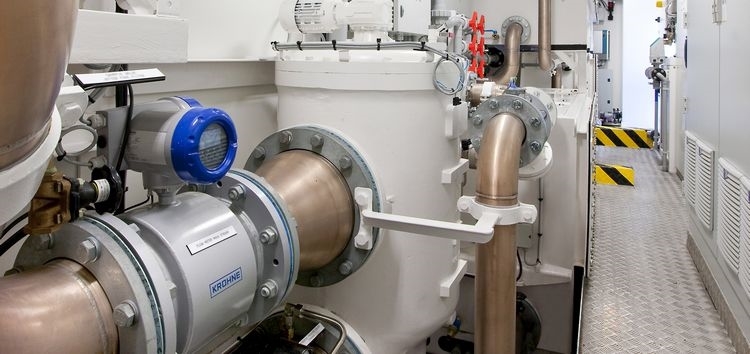 InvaSave completes shipboard tests
---
Damen Green Solutions has completed shipboard tests of its containerised InvaSave ballast water management system (BWMS). They began in mid-January on the 800 TEU container vessel Henrike Schepers, owned in Germany by HS Schiffahrts and currently operated by Iceland-based Samskip.
InvaSave is designed as a port-based treatment alternative to shipboard systems and it would be mounted ashore or on a barge. It still needs the same type-approvals as conventional ship BWMSs and it completed its land-based tests last year. For the shipboard tests, ballast water was taken in untreated and the system's effectiveness was checked as it treated the water during discharge.
Tests showed that it met IMO's D2 standard, Damen Green Solutions said in a statement today (10 August). This included a test series conducted with the high-sediment waters of the River Hull and the River Thames in the UK. All testing was conducted by the Marine Eco Analytics testing organisation in the Netherlands, which had also carried out the land-based tests.
"These tests have shown that the InvaSave is capable of providing an IMO type-approved back-up in a port in the event of a failure in a vessel's on board treatment systems," the company's statement said. It expects to obtain IMO type-approval by the end of this year and is also seeking approval from the Dutch flag state.
Groningen Seaports is the first port to provide a ballast water treatment service using an InvaSave unit. A spokesman for Damen Green Solutions previously told BWTT that the unit would begin operating in the fourth quarter of this year. It was put on public display for a few days at the end of June during the DelfSail sailing festival in Delfzijl. Like Groningen, Delfzijl is located in the Wadden Sea, which is a protected Unesco world heritage site.