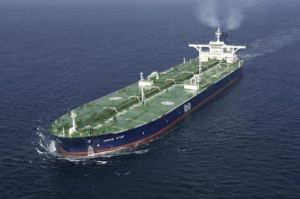 Maersk N. American HQ welcomes HRH The Prince Consort of Demark
---
HRH The Prince Consort of Denmark visited the North American headquarters of Maersk in Madison, NJ, today. The Prince Consort met with Chairman and CEO of Maersk Inc. J. Russell Bruner, Chief Financial Officer Maersk North America Morten K. Nicolaisen, President of Maersk Line North America Michael J. White, and President of Damco North America, Jeremy T. Haycock to discuss the history and current activities of A.P. Moller Maersk companies in the U.S. The Prince Consort was escorted by the Deputy Consul General and Head of Trade Thomas Rizk. The purpose of the U.S. visit was to increase focus on trade relations between Denmark and the U.S. and recognition of the importance of the internationally operating Danish companies for the continued development of Denmark.
"We are honored to be one of the Danish firms visited by HRH The Prince Consort and the other distinguished members of his party while on this U.S. tour," said Russ Bruner. "Maersk plays a strategic role in responsible and positive globalization through container shipping, logistics, terminals, container inland services and gas and oil projects in North America."
Her Majesty Queen Margrethe II and HRH The Prince Consort of Denmark have been visiting the United States this week with stops in Washington, D.C. and New York City. Her Majesty and HRH visited the Smithsonian's Museum of American History where they visited the maritime exhibit, 'On the Water: Stories from Maritime America," a display which is funded by the A.P Møller and Chastine Mc-Kinney Møller Foundation and highlights container shipping's contribution to maritime history in the United States They also attended the premiere of the Royal Danish Ballet at the Kennedy Center, met with First Lady Michelle Obama, met with Denmark's Honorary Consuls in the United States, attended the Danish American Society Gala at the Museum of Natural History where HM the Queen was honored with the title of "Person of the Year." They will also visit the UN Headquarters in New York and attend a celebration of Danish design at the Museum of Modern Art.