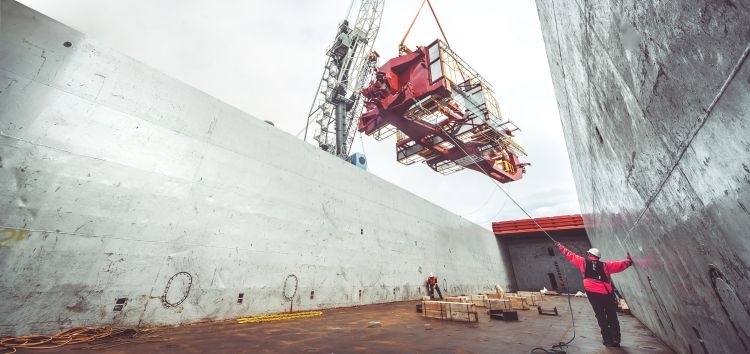 Osbit delivers well intervention gear to Helix
---
Osbit Ltd in the UK has completed and loaded out £3 million (US$3.97 million) worth of well intervention equipment for Helix Energy Solutions, for installation on Helix's chartered-in vessel Siem Helix 1. The multi-million pound deliveries are a major milestone in a series of projects awarded to Osbit last year, to supply around £11 million worth of equipment for Siem Helix 1, Siem Helix 2 and Q7000.

The equipment, weighing over 300 tonnes in total, consists of a blow-out preventer (BOP) maintenance and storage tower, intervention tension frame (ITF) and moveable deck. The three systems will be installed on Siem Helix 1 ahead of the vessel being deployed in Brazil on a long-term well intervention charter for Petrobras. A second suite of identical systems will follow later in the year for Siem Helix 2.

The maintenance tower offers a safe environment to assemble and maintain subsea equipment, incorporating a 125 tonne capacity lifting system to enable progressive assembly of stack modules. Osbit says the ITF represents a significant advance in safety and operability of coiled tubing and wireline operations on the vessels. Developed in close collaboration with Helix, each ITF provides a safer working environment from which coiled tubing and wire line operations can be conducted. The ITF has three platform levels for personnel to safely and efficiently conduct operations using dedicated skidding systems. Continuous safe access to the ITF is possible via telescopic gangway, also designed and built by Northumberland-based Osbit. The gangway links the ITF to the maintenance tower and removes the need for engineers to use rope access methods to operate the well intervention systems mounted within the ITF. The moveable deck, which will be installed adjacent to the maintenance tower, is a specialised mezzanine deck to provide an additional support and work area over the vessel's moonpool.