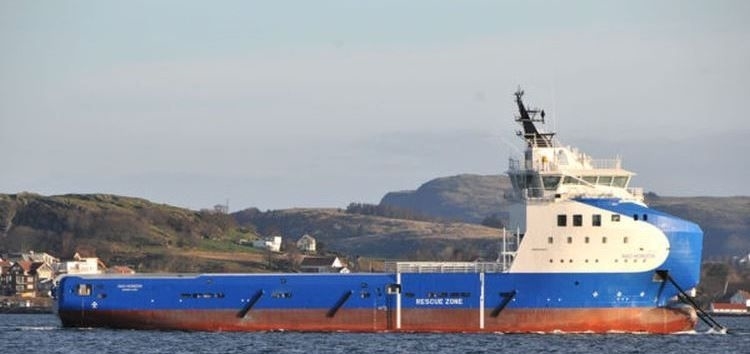 NAO newbuild remains at yard until market picks up
---
The newbuild platform supply vessel (PSV) NAO Galaxy has been delivered to Nordic American Offshore (NAO) by Vard Aukra shipyard in Norway. This follows the earlier delivery of sister vessel NAO Horizon (shown here), which was delivered by Vard Aukra in April.
Built vessels are built to the VARD 1 08 design, and have a length of 81.7m, breadth of 18.0m, a deck area of 830m² and a deadweight of 4,100 tonnes.
In its latest monthly report, broker Seabrokers said that due to the current weakness in the North Sea PSV market, NAO has elected to keep both vessels at the yard until trading conditions improve.
Earlier this year, Remøy Shipping was awarded ship management contracts for both of the NAO PSVs.