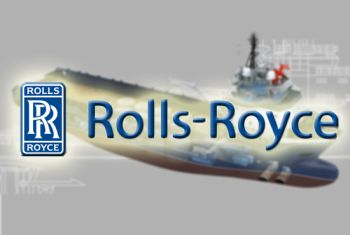 Rolls-Royce Wins Order to Design and Equip Two OSVs in Brazil
---

Rolls-Royce, the global power systems company, today announced that it has won a £15 million order to design and equip two offshore service vessels for ship owner Brasil Supply.
The vessels, of the Rolls-Royce UT775 E design, will be chartered by Brazil's state oil company Petrobras and are designed specifically for carrying fluids and solid cargo to and from offshore oil and gas platforms.
They will be built by Estaleiro Ilha S.A. in Brazil, for delivery in 2013, and feature a fully-integrated equipment system from Rolls-Royce, including ship propulsion, deck machinery, and vessel control systems.

Atle Gaasø, Rolls-Royce, General Manager Sales – Offshore Service Vessels, said: "This is an important contract for Rolls-Royce, and reflects our strong position in the Brazilian offshore industry. The combination of our leading edge ship designs together with fully integrated equipment systems is able to meet the demanding requirements of the offshore sector.
"These latest vessels feature a range of advanced equipment, which will enable Brasil Supply and Petrobras to operate safely and efficiently in the challenging sea conditions off the coast of Brazil."
Rolls-Royce opened a state-of-the-art Marine Service Centre in Niterói near Rio in 2009, providing round the clock support to customers throughout the region.
In total, more than 650 Rolls-Royce designed UT vessels are in service around the world.